ENJOY ARENESE GASTRONOMY EVERY DAY
The cuisine of the Val d'Aran is still highly traditional. Having been isolated for so many years, the inhabitants created their own typical dishes, among these is the famous "olha Aranesa", a warming stew of different sausages, meats, vegetables, legumes and noodles. It's the perfect dish after a cold day's skiing.

It'll definitely get our strength back!

But in addition, this valley -due to its Occitan, Catalan, and even Basque influences- offers us endless places where eating is pure pleasure. Local chefs delight us with incredible recipes; some may be more traditional, some more delicate or gourmet, but all are magnificent.

Land of Exquisite Caviar
It's not hard to find restaurants that offer dishes that combine amazing local produce, such as mushrooms and caviar.

Caviar in the Val d'Aran comes from the sturgeons of the River Garonne, which crosses the valley and where the Caviar Nacarii company has managed to produce magnificent caviar that is already a benchmark worldwide.

Tapeo in Vielha: Pinchos and wine.

Tapeo is the art of eating tapas, perhaps in one bar, or perhaps going from place to place. Whatever the case, one of our favorites is Tauèrna Urtau, in Arties, where we love spending time tasting their tapas and wines. Nowadays, many bars in Vielha offer pinchos (tapas that are normally spiked onto fresh bread with a cocktail stick); in fact, Tuesday is official Pincho Pote route day, when locals go from bar to bar having a drink and a pincho.

There are so many good restaurants in the valley that recommending just one is hard.  That's why our programs offer an evening with a local guide who will take you wine and tapas tasting in the valley; they'll also tell you about the restaurants that best match your preferences.
Discover our skiing programs: Off-piste Skiing, Heliskiing, Helirando or Ski Touring: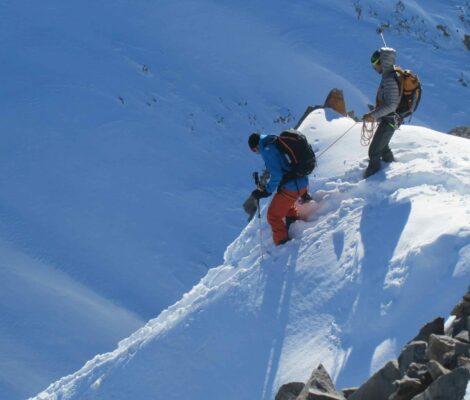 5 nights
from 890€
Cross-country skiing program in the Aigüestortes National Park, with full board and sleeping in shelters in Val d'Aran
AIGÜESTORTES NATIONAL PARK, PYRENEES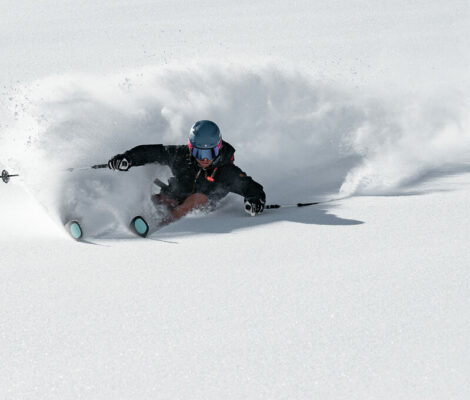 5 nights
from 1749€
Off-piste and ski touring with accommodation in hotels in Val Aran, combined with tapas and local gastronomy