Much more than ski touring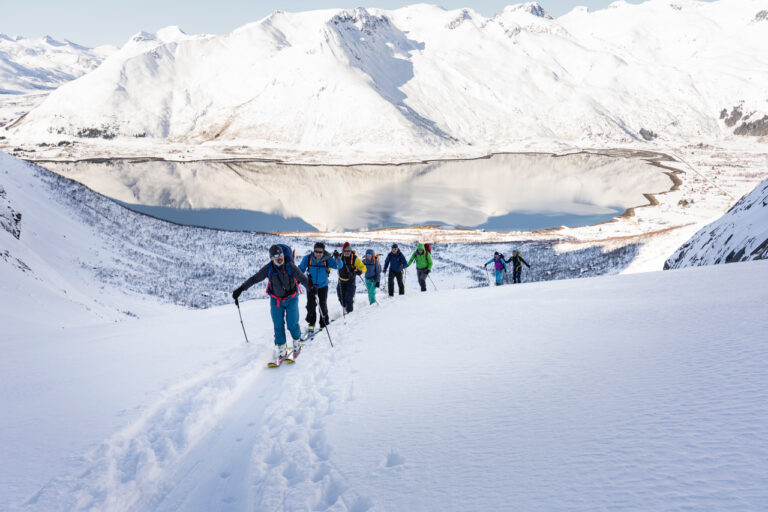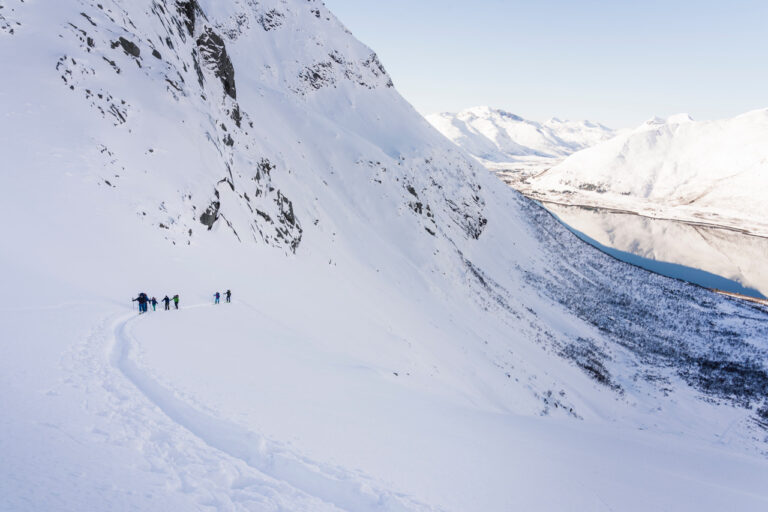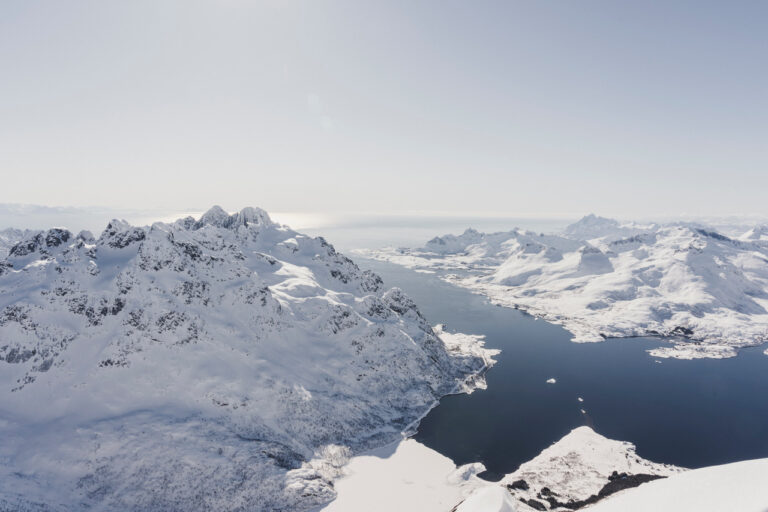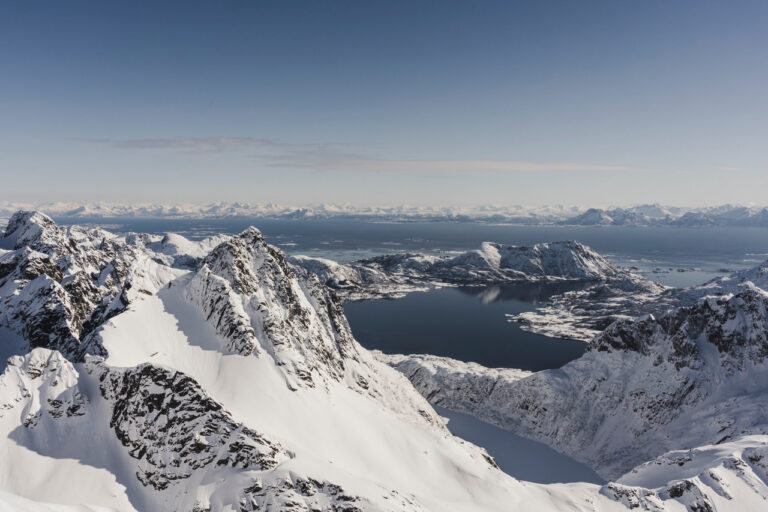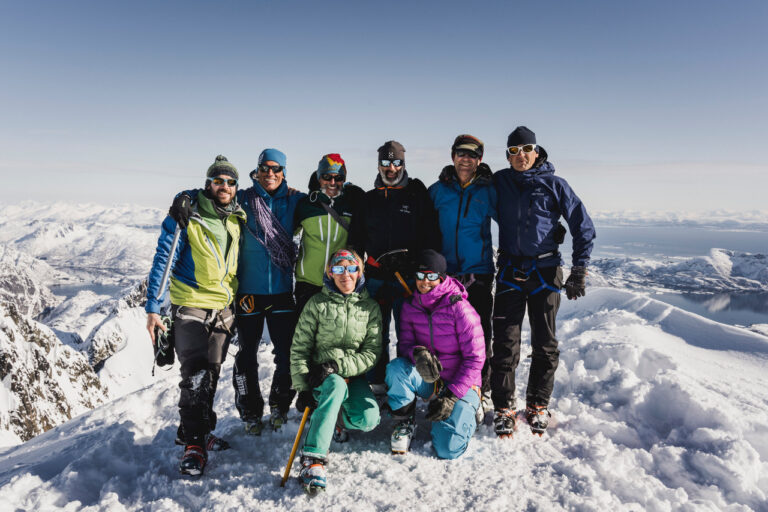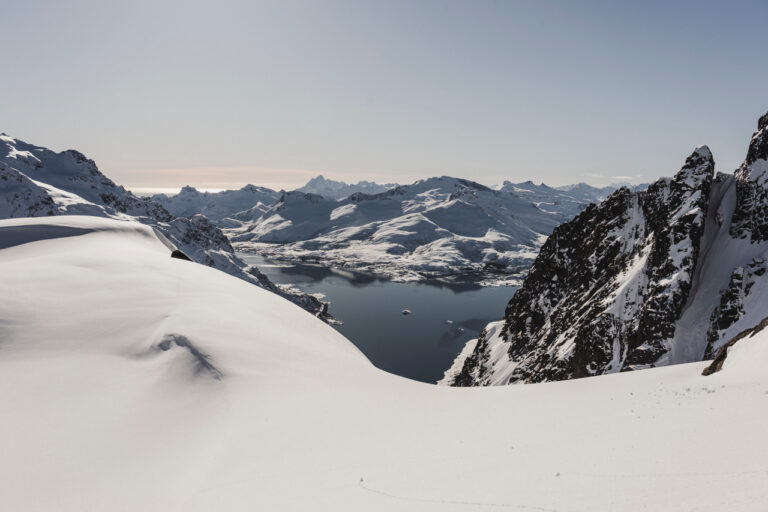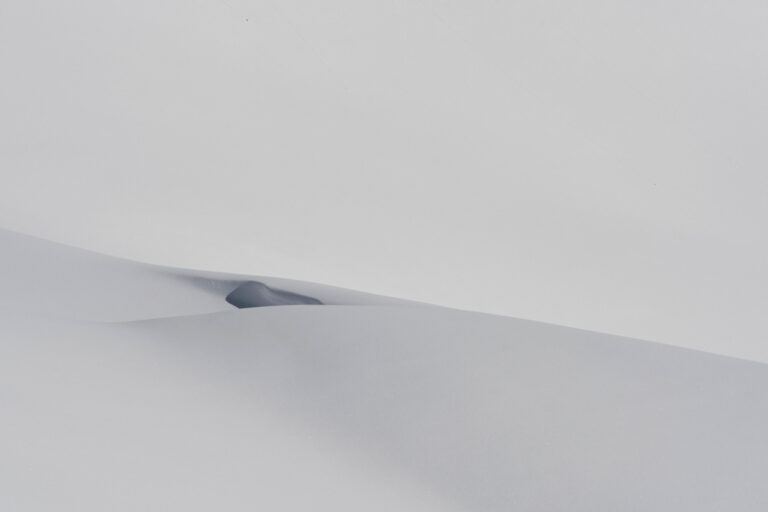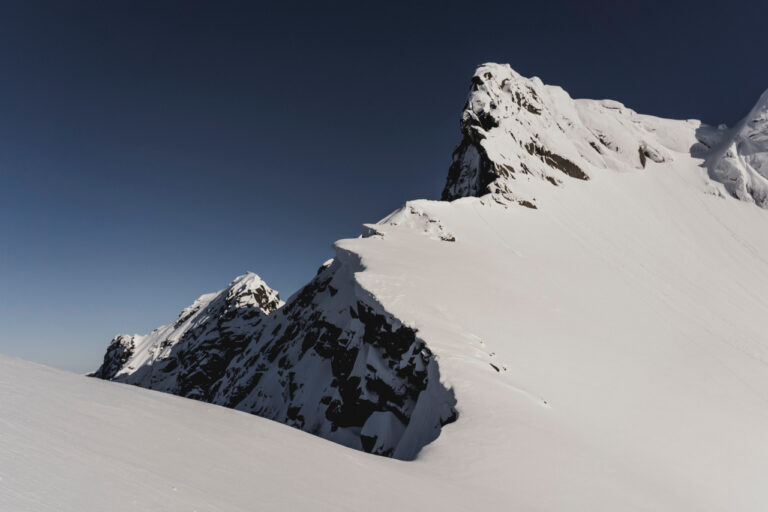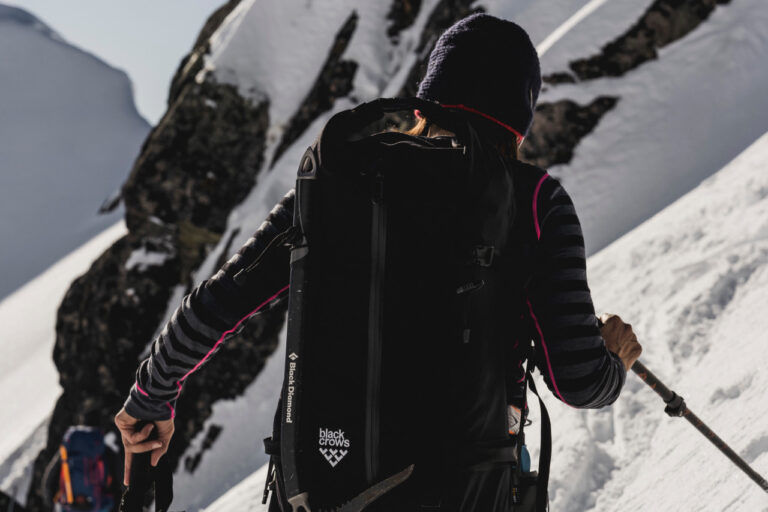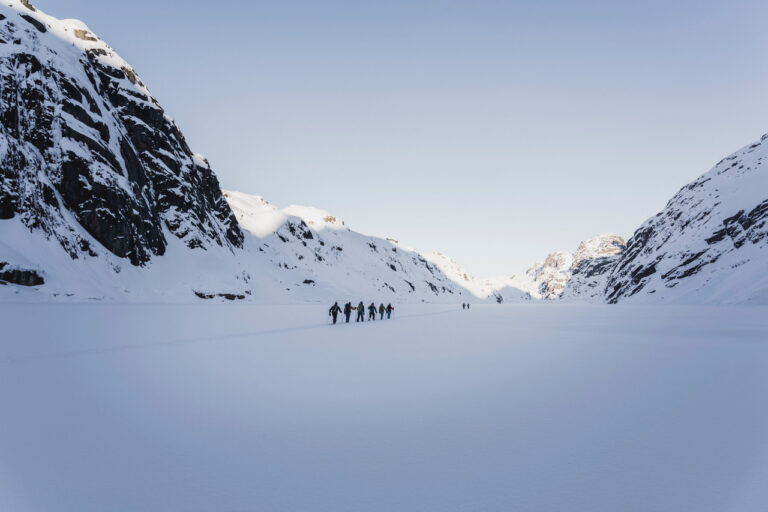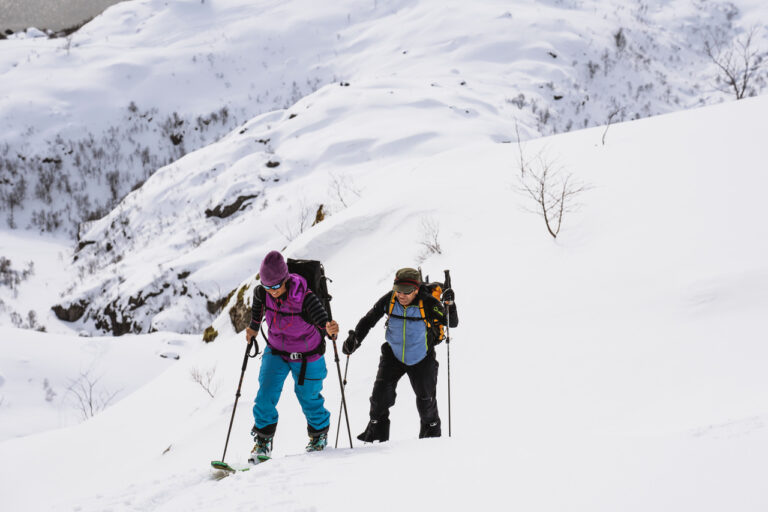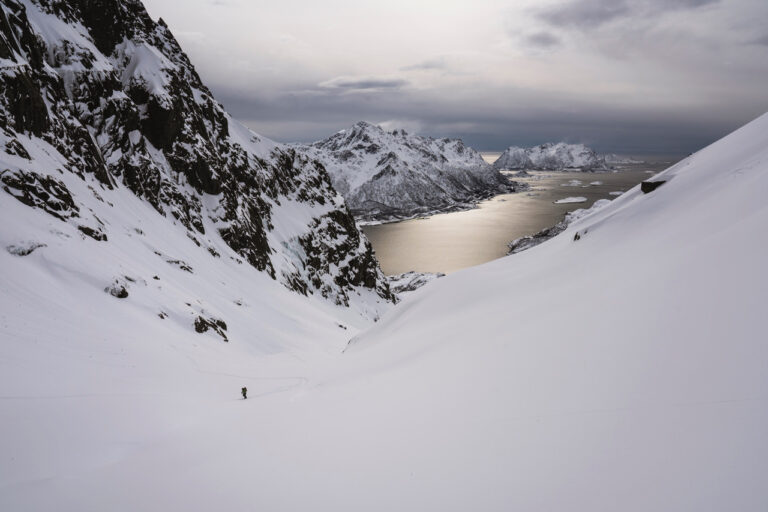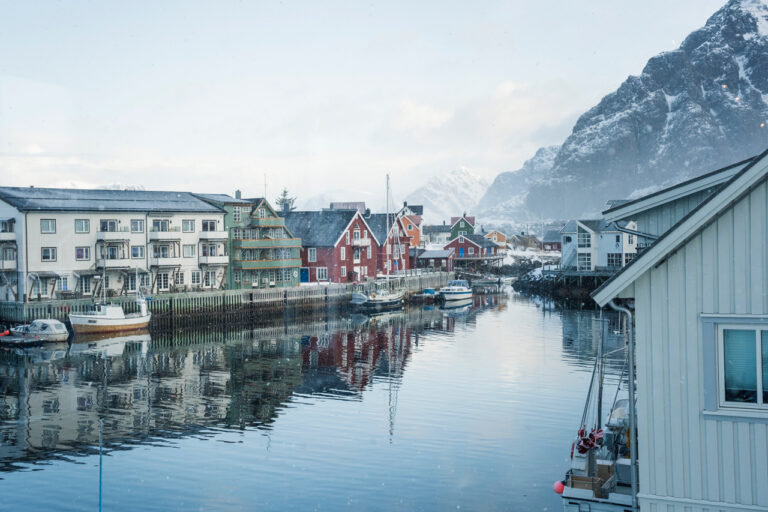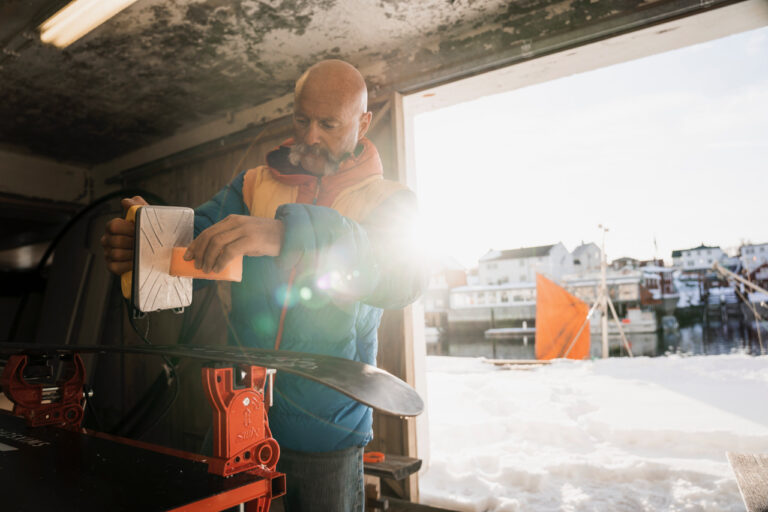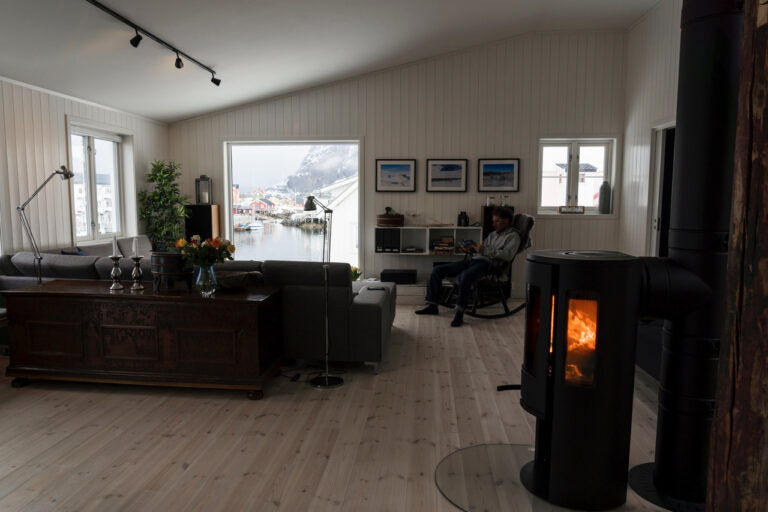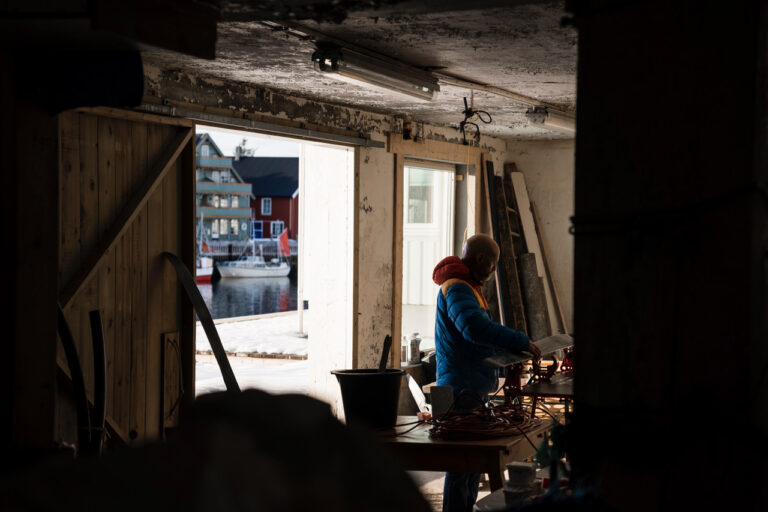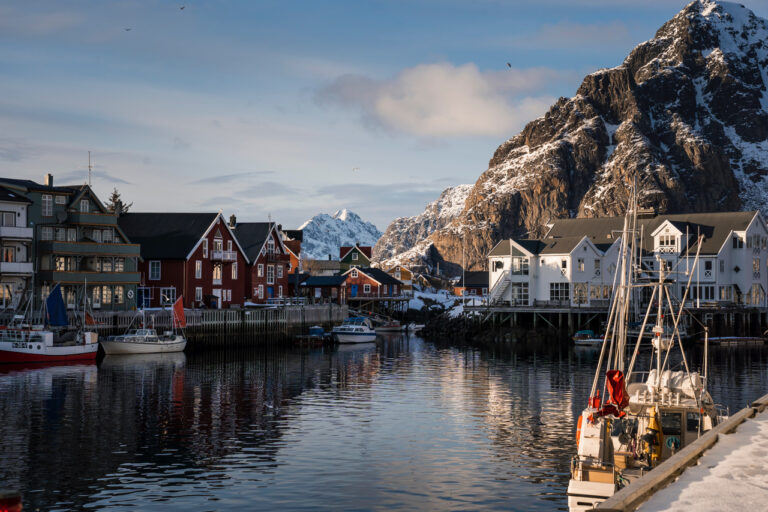 1.- Ski mountaineering in the Lofoten islands
Having worked several seasons in the Lofoten, we offer you different options to enjoy ski mountaineering in its purest form. A dream destination for a ski mountaineering holiday with excellent snow coverage but above all, thanks to its incredible surroundings, our programmes offer much more than the classic routes. Our experience means that we have an in-depth knowledge of this string of mountains and that is why we will take you to unique, lesser-known places, either in our classic programme or in our exclusive programme by boat where access is only possible from the sea.
Our base camp is in Henningsvaer, a beautiful fishing village which managed to preserve the charm of the traditional architecture of the region. In Henningsvaer, we have two lodges that were once authentic fishermen's cottages. Their interior has been completely refurbished, combining tradition and modernism in a very comfortable environment. Our privileged location in the village allows you to enjoy the most authentic Scandinavian après-ski with sauna, kayaking or just a well-deserved rest in front of the fireplace.
For a complete ski mountaineering experience in the Lofoten islands, we cannot overlook the gastronomic side. Our programmes include full board, with tasty proposals from our chef. Every day, you will be delighted by our different menus which offer typical specialities of the archipelago such as whale meat jerky, cod or reindeer meat. This shows our commitment towards the gastronomy of the area, based on local products, that will meet the expectations of the most demanding palates.
2.- Our ski mountaineering programmes in the Lofoten
If there is one thing that makes off-piste skiing mythical in the Lofoten islands, it is the wonder felt during descents from high peaks down to sea level.
Our ski mountaineering programmes include the daily supervision of a qualified mountain guide. . Mountain guides are professionals who meet the highest standards in terms of mountain knowledge and techniques. Not to mention that our guides know this region in all its little nooks and crannies, and thanks to them, you will experience the best freeride skiing in the Lofoten islands.
We offer you two ski mountaineering programmes in the Lofoten : the classic programme to enjoy the best powder snow in the Norwegian fjords and the exclusive programme which includes daily boat trips to places that are only accessible from the sea.
Having worked several seasons in the Lofoten, we offer you many options to enjoy ski mountaineering in its purest form. In addition to the classic routes, we invite you to discover unique mountains that cannot be easily reached, the only option being most of the time by boat.
3.- Ski mountaineering by boat : a unique experience
We invite you to
discover unique mountains that cannot be easily reached, the only option being most of the time by boat.

. Can you imagine taking a boat in the morning to go skiing ? Here, this kind of adventure is possible ! We offer you this service exclusively in our programmes, with options ranging from a day trip by boat to ski in the famous Trollfjord in the
classic programme
to using a boat every day if you opt for our exclusive programme. In addition to that, you will enjoy in our
exclusive programme
all
the comfort of a high-end lodge on the mainland and the perks of boat access
to places where you can make your own track in fresh snow every day. A unique experience that cannot be duplicated in many other spots. Since we have discovered this place more than twelve years ago, we have not stopped thinking about what we could do to offer a unique and different product so that our customers can enjoy the best of these islands and ski mountaineering among them. Do you want to see more of this proposal ? Don't miss this video.
4 The best peaks in Lofoten to enjoy ski mountaineering.
We introduce you to some of the classics of the area, although we like to go to less crowded and unknown places, which you will discover in our company.
Geitgallien: THE classic ski mountaineering experience in Lofoten. The peak culminates at a height of 1 085 meters above sea level, next to Higravstinden mountain. The view from the summit is incredible and its orientation and different slopes ensure breathtaking descents either via the South gully or the normal route. The way down, offering spectacular sea views, is well worth the effort !
Rundtinden: one of the most popular mountains in the region with its summit peaking at 830 meters above sea level. It is an easy climb without technical difficulties, providing great views and interesting downhill slopes. We can choose between all kinds of orientations.
Torsksmannen: another great classic in the Lofoten islands, with beautiful wide slopes on the way up and many options on the way down.
Store Trolltind: a spectacular peak in Trollfjorden, the steepest part of Lofoten which is only accessible by boat.
Trollfjord: an undoubtedly impressive place where you could spend the whole week discovering incredible alpine peaks that have nothing to envy the most stunning mountains of the Alps.
All these summits offer unique ski mountaineering experiences in the Lofoten islands. In our programmes, we combine some of them with other iconic spots depending on weather and snow conditions. Thanks to their great knowledge of the area and the professionalism of our mountain guides, you will enjoy with Outnørd Travel memorable descents in powder snow, with the highest safety standards. 
5 Useful information for your trip to the Lofoten islands
Daily flights are operated from Europe to Oslo and from there to the Lofoten islands.
The main airport there is Svolvaer and is usually reached from Bødo. There are multiple daily flights to Svolvaer. It is also possible to fly to Eveness/Narvik, but it takes about 3 hours to get there by land.
Therefore, we offer a flight service through an IATA agency to suggest you the best options.
Please do not hesitate to contact us.
Despite being located above the Arctic Circle, winters in the Lofoten islands are mild, due to the influence of the sea and the Gulf Stream. The average temperature is usually -2°C, which is ideal for preserving excellent snow quality. The best time for ski touring spreads from the end of January to the end of April. It's worth noting that northern lights can often be observed in this region until March.
You might be interested in…
Although it does not belong to the European Union, you can travel to Norway with a valid national identity card as it is part of the Schengen treaty (although we recommend that you travel with a passport). No visa is required to enter or leave Norway.
Norway is a country with a high standard of living, but you should not worry as our programmes include full board (alcoholic beverages are not included).
The local currency is the Norwegian krone. To get an idea of the equivalent in euro, you have to divide the local price by 10.
If you want to see northern lights while ski mountaineering, you're in luck ! Peak season starts in September and lasts until March.
Discover our Lofoten Ski Touring programs and find the one that best suits you: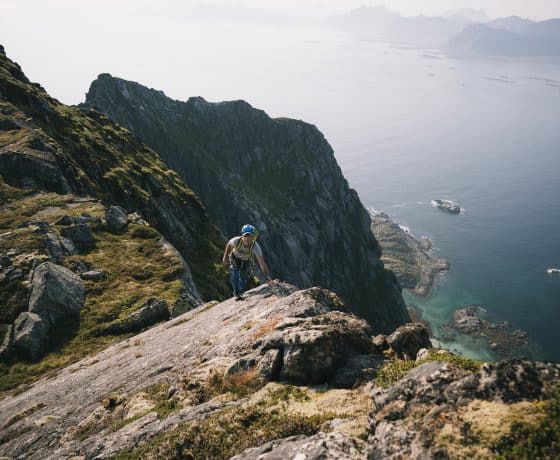 Disfruta de unas vacaciones completas de trekking en Lofoten en barco. Con guía titulado y excusiones adaptadas a todos los niveles (de familias a expertos)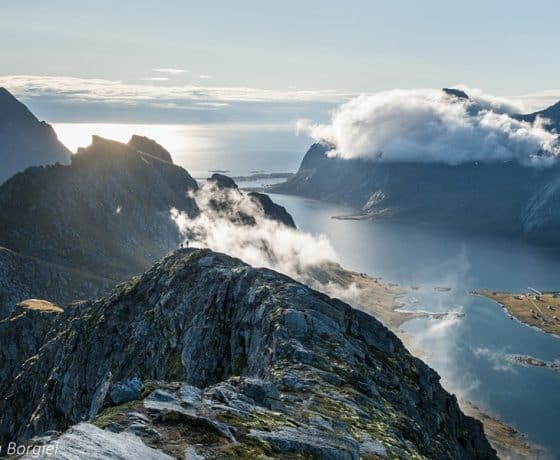 Descubrirás las mejores rutas de enduro del país de los Pirineos, ¡algunas con desniveles de hasta 2.000m!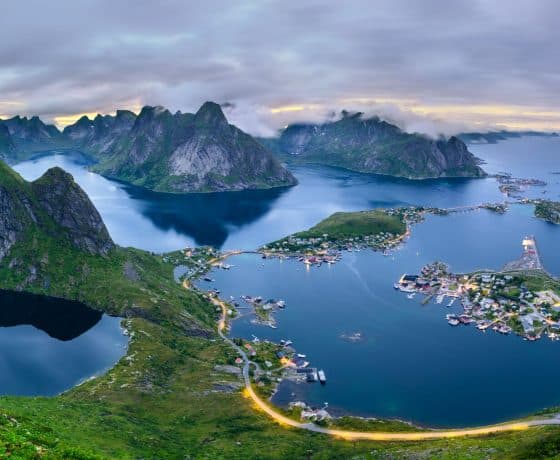 Viaje a medida a Noruega para descubrir los mejores lugares de las Islas Lofoten y disfrutar tanto de su naturaleza como de su cultura.

Programa de 7 noches en las Islas Lofoten para disfrutar del esquí de montaña que incluye salidas en barco exclusivo por los fiordos noruegos.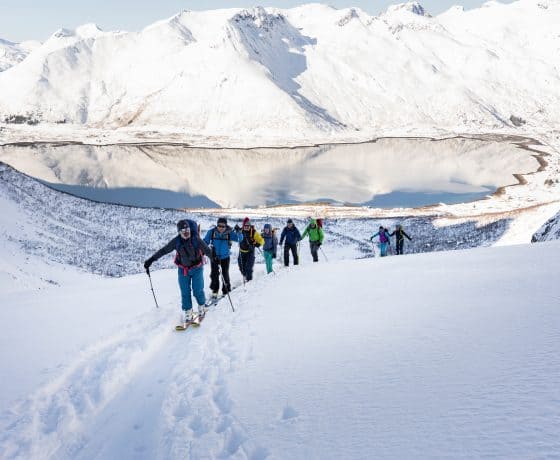 Completo programa de 7 noches en las Islas Lofoten para disfrutar del esquí de montaña en los fiordos noruegos.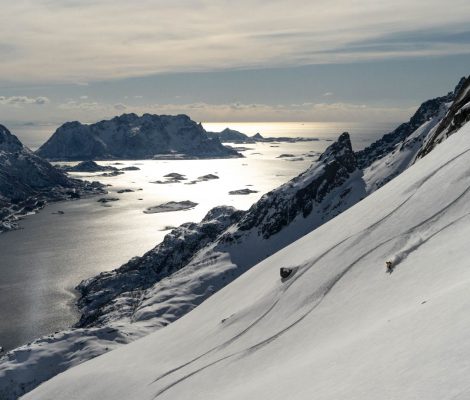 7 nights
from 4850€
7-night program in the Lofoten Islands to enjoy ski touring that includes exclusive boat trips through the Norwegian fjords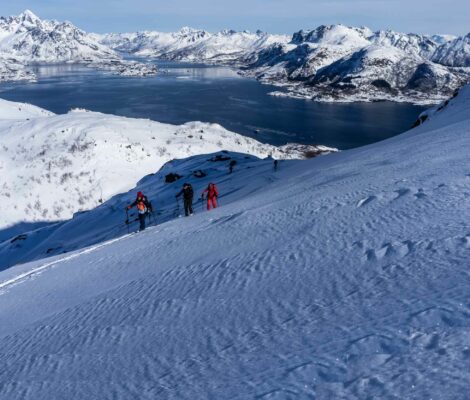 7 nights
from 3150€
Complete 7-night full board programme on the Lofoten Islands to enjoy mountain skiing in the Norwegian fjords with an IFMGA guide